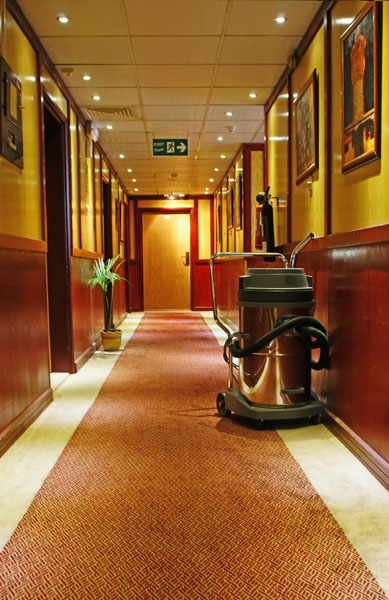 Carlton Management was contacted by a group in the process of purchasing a property in Virginia. The property had previously operated with a strong nationally known franchise which it had unfortunately lost due to poor conditions. The property had recently sold at auction. Although our clients had successfully bid on the property, a number of issues had prevented the sale from closing.
Carlton worked side by side with the new owners through the complicated closing process and even brought in its own legal team to finalize the sale. Carlton assumed operations. The top priority was to select the appropriate franchise. After meeting with several franchise companies and carefully considering the costs and benefits of each, Carlton identified what they thought would be the franchise that could provide maximum benefit to the hotel.
A Property Improvement Plan had to be executed before the hotel could operate under the new franchise.  Carlton with its Class A contractor license worked closely with the owners to perform over a half million dollars in renovations which were completed on time and within budget. The property was officially flagged in time for the summer tourist season. Additionally renovations were completed while the property remained open and generating revenues.
The property posted immediate growth in Rev Par.  Today the property continues to outperform the competition and is profitable for the ownership  in a very competitive market.